From Idea to Implementation
Your company has ideas, while no idea how to implement them.
You wish to improve processes of the company, while being at loss where to begin.
You need a new IT system, while you do not know which to choose and how to introduce it.
We will help you to implement ideas from the stage of developing details to putting them into practice of everyday operations.
Know-How, Experience, Result
We have successfully implemented various projects where the key of success has been experience in forecasting critical situations, knowledge of industry and pragmatic collaboration with participants of the projects.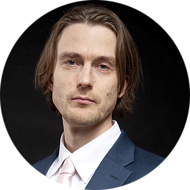 Planning is everything but not everything can be planned!
Project Management
One of the components for successful implementation of a project is a correct and targeted project management from the beginning till closing.
We provide competence of certified project managers throughout the life cycle of the project, monitoring relevant project organization, implementation of the set tasks of the project taking into account given limitations.
Programme Management
Upon accomplishing targets of any company it is crucial for each and every corporate structure to operate in a coordinated way, and for the projects to be implemented in line with common goals of the company; as well as for the projects to be mutually harmonized.
The programme management provides guidance to the corporate management in launching relevant projects in perfect timing to achieve maximum return of investments.
Project Audit
Successful progress of the projects depends on numerous factors; and not always the project team manages to achieve fulfilment of the plan and accomplishment of targets. Project assessment and recommendations by an independent source are necessary for the further course of action to turn a project which has encountered difficulties into the right direction and achieve the contemplated targets.
We perform audit of a project for its compliance with standards and revive misfortunate projects achieving the set targets in the end.
Project Management Support
Implementation of high-profile projects require additional administrative resources which, in cooperation with the project manager, ensure project management processes: risk management, communication management, resource management, quality management, performance management. Effective management of the work process requires relevant IT support.
We assist companies in introducing common project management and implementation standards; develop Project Management Office (PMO); monitor compliance with the introduced standards and work on constant improvement of the processes.
IT Strategy and Procurement
Every advanced company, irrespective of its size, needs IT system support, from email exchange system to elaborate IT infrastructure with mutually integrated systems. Offer and choice is enormous, and a lot of providers offer both installation of complete systems and development of customized systems for the specific needs of the company. It is crucial to develop the right IT policy for effective return of investments in IT tailored to the operations, objectives and plans of the company.
We advise corporate management on IT policy issues, help to select the most suitable IT system and agree on favourable terms of delivery and maintenance in order to avoid hidden costs and unplanned expenses.